Your gift to the Campaign for CHAAMP provides hope for kids, teens, and families. There are several different ways you can make an impact today!
Donate online.
It's easy. It's convenient. And it's secure!
Mail a check.
Send campaign checks to:
ATTN: Foundation of Hope
9401 Glenwood Avenue
Raleigh, NC 27617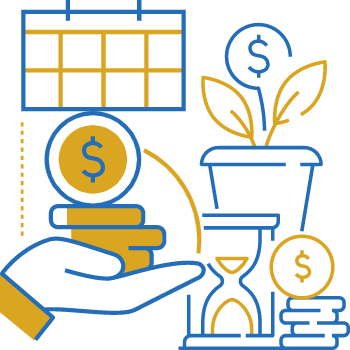 Multi-year pledges.
Please fill out and return the PDF linked below to set up your pledge.
Donate stocks and securities.
Gifts of securities may offer significant tax advantages and are easy to make. Here's how it works:
We can receive stock gifts directly through your brokerage account; you receive a charitable income tax deduction, usually equivalent to fair market value as determined under IRS guidelines. We will sell the stock immediately and apply the net proceeds toward our mission. Please seek the counsel of your tax advisor, to ensure that a contemplated gift is appropriate for your situation. Acknowledgment will be made in compliance with IRS regulation. If you are interested in this type of gift, please email.
Double your donation!
Check to see if your employer can match your campaign gift! Search using EIN: 56-6246626
Get involved!
Become an ambassador or join our cabinet today.
While the funds are being raised for CHAAMP, as described herein, the Foundation's needs and objectives could change over time. Therefore, if at any time the Foundation's Board of Trustees determines that the purpose of the gift for CHAAMP is no longer appropriate or possible given the mission of the Foundation, the Foundation may use the gift for such purposes as in its opinion will best further the objectives of the Foundation.
Have questions?
Want to get involved with the campaign or talk through donation options? Reach out to us! We'd love to hear from you.